Ogee Studio specializes in the design and development of compelling, modern, rich user experiences (UX) and interactive visualizations for complex information systems. Ogee Studio has built the industry leading practice in UX for security and networking – a unique combination of our expert knowledge and years of experience crafting innovative interaction and visual designs.
We work together to understand your products' unique value proposition and provide next generation designs that offer a strategic advantage and clear differentiation in the marketplace. A unique emphasis on intuitive navigation and simplified real-world task flows results in superior user interfaces – sticky product experiences your customers will love.
Ogee Studio offers a complete range of user experience services including interaction design, usability testing and product development. Ogee Studio's practice spans multiple disciplines including Cyber Security, E-commerce, Finance, Healthcare, EduTech and Life Sciences with special expertise in real-time business intelligence, multi-dimensional data analytics and visualization.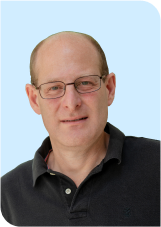 Stephen brings a proven track record with more than 25 years as a senior leader of product management and engineering teams in both Fortune 500 and start-up organizations. Stephen is a hands-on practitioner with extensive experience and subject matter expertise in user experience design, large-scale enterprise and cloud software architecture, and software development. For over a decade he has led teams designing and delivering world-class Networking and Security user experiences for industry leaders. Prior to Ogee Studio he led User Experience design for Narus a Boeing owned leader in Network Security solutions.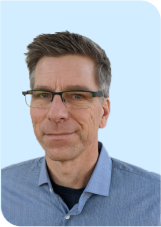 Bill heads the sales, operations, and development teams. Previously Bill held senior leadership roles in engineering, product management and business development. Bill has more than a 20 year track record of successfully establishing and expanding product market leading positions. Bill has extensive experience bringing to market Cloud and appliance-based solutions for cyber security and messaging applications in both startups and Fortune 100 organizations. Prior to joining Ogee Studio Bill headed the product management and platform engineering organizations of Cloudshield Technologies.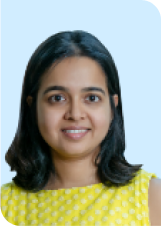 Chaitrali oversees the user experience and visual design teams setting direction and delivering solutions to market. Chaitrali has over 15 years of experience successfully delivering to market cutting edge designs for both Fortune 500 and startups. Previously she has led cross organizational design and multi-disciplinary teams for established and startup organizations where she also helped drive market penetration and strategy. Chaitrali also currently serves as an faculty member for user experience design at various institutes in Pune like VIT, VIIT, MIT-AD, Symbiosis Institute of Design, and others.